ABOUT US
OUR TEAM
Our Little Sprouts team is made up of Multidiciplinary Specialists. Our specialists are highly qualified and do ongoing professional development courses to ensure that we provide updated and evidence-based services.
We also onboard junior therapists each year for intensive training and supervision, to make services more accessible in Bangkok and to further develop high quality service provision. We are curently in the process of onboarding new Interventionists and Therapists. Enquire within for more information.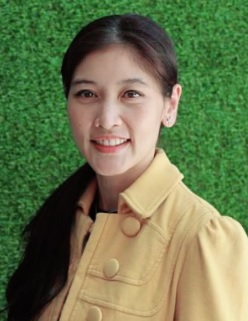 Kwan Hansongkitpong Ross, Psy.D., Ed.M
Clinical Director, Clinical Psychologist
Dr. Kwan is a Clinical Psychologist and an Early Childhood Educator with over 15 years of experience in the field. She received her bachelor's degree in Psychology from Carnegie Mellon University, master's degree in Education from Harvard Graduate School of Education, and a doctoral degree in Clinical Psychology from California School of Professional Psychology. She is licensed in Thailand and the United States.
Dr. Kwan specialises in developmental assessment, psychoeducational assessment, autism spectrum disorder, and social and emotional development. She believes in inclusion, Universal Design for Learning (UDL), and transdisciplinary approach to working with children, families, and schools.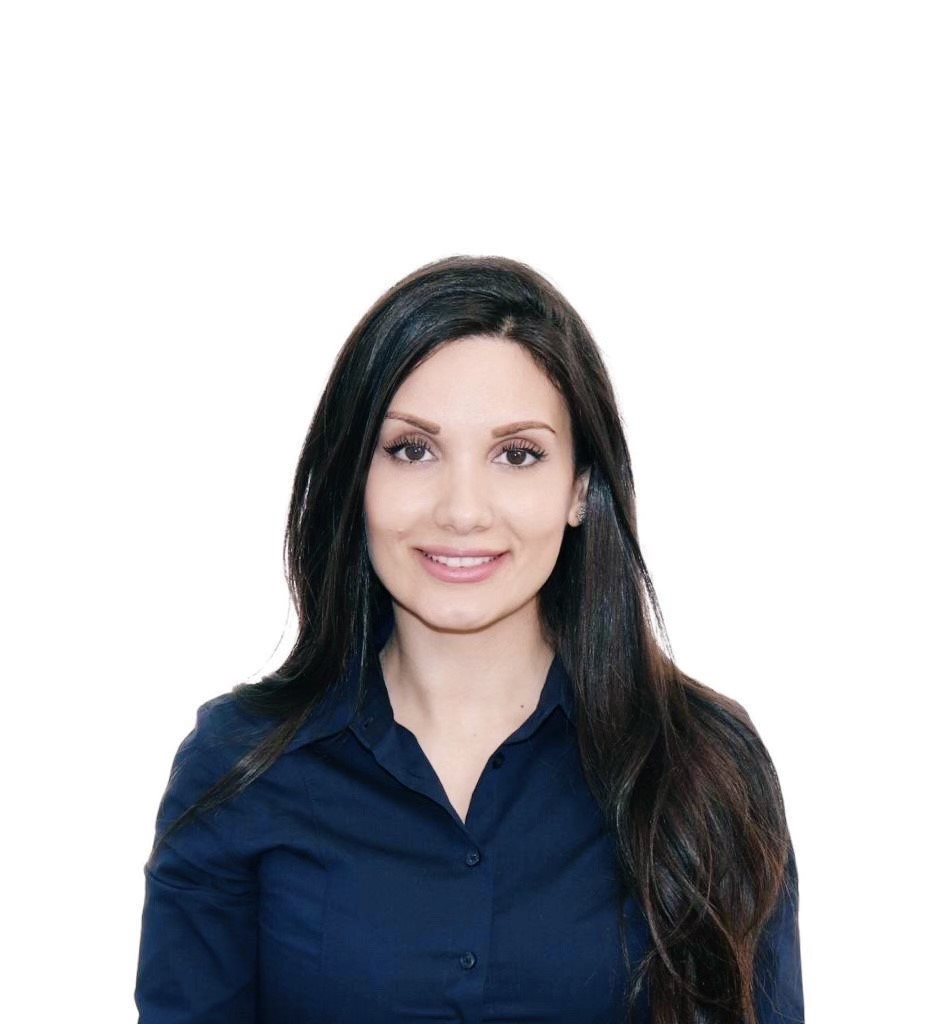 Chiman Estephan, MSLP., ACAS., MSPAA., CPSP
Deputy Clinic Director, Advanced Certified Autism Specialist
Chiman is an Advanced Autism Specialist, Certified by the International Board of Credentialing and Continuing Education. She is also a senior Speech Language Pathologist, Certified by Speech Pathology Australia Association.
She has a Bachelor of Science, Psychology (University of Sydney, Australia), Postgraduate Diploma of Psychology (Macquarie University, Australia), and a Master of Speech Language Pathology (University of Sydney).
Chiman is trained in a wide range of evidence-based communication intervention approaches, such as: Hanen It Takes Two To Talk, Oral Placement Therapy - Talk Tools, ABA, Lidcombe Stuttering Program, Social Thinking, approaches for NeuroCognitive Disorders, PROMPT level 1, and is currently the only Clinican in Thailand trained in PROMPT level 2.
Her clinical experiences include working with individuals from the age of 1 to adults, in settings such as private clinic, schools, hospitals, vocational training programs, as well as training and supervising other clinicians.
Chiman is not taking on Speech Therapy clients at this stage.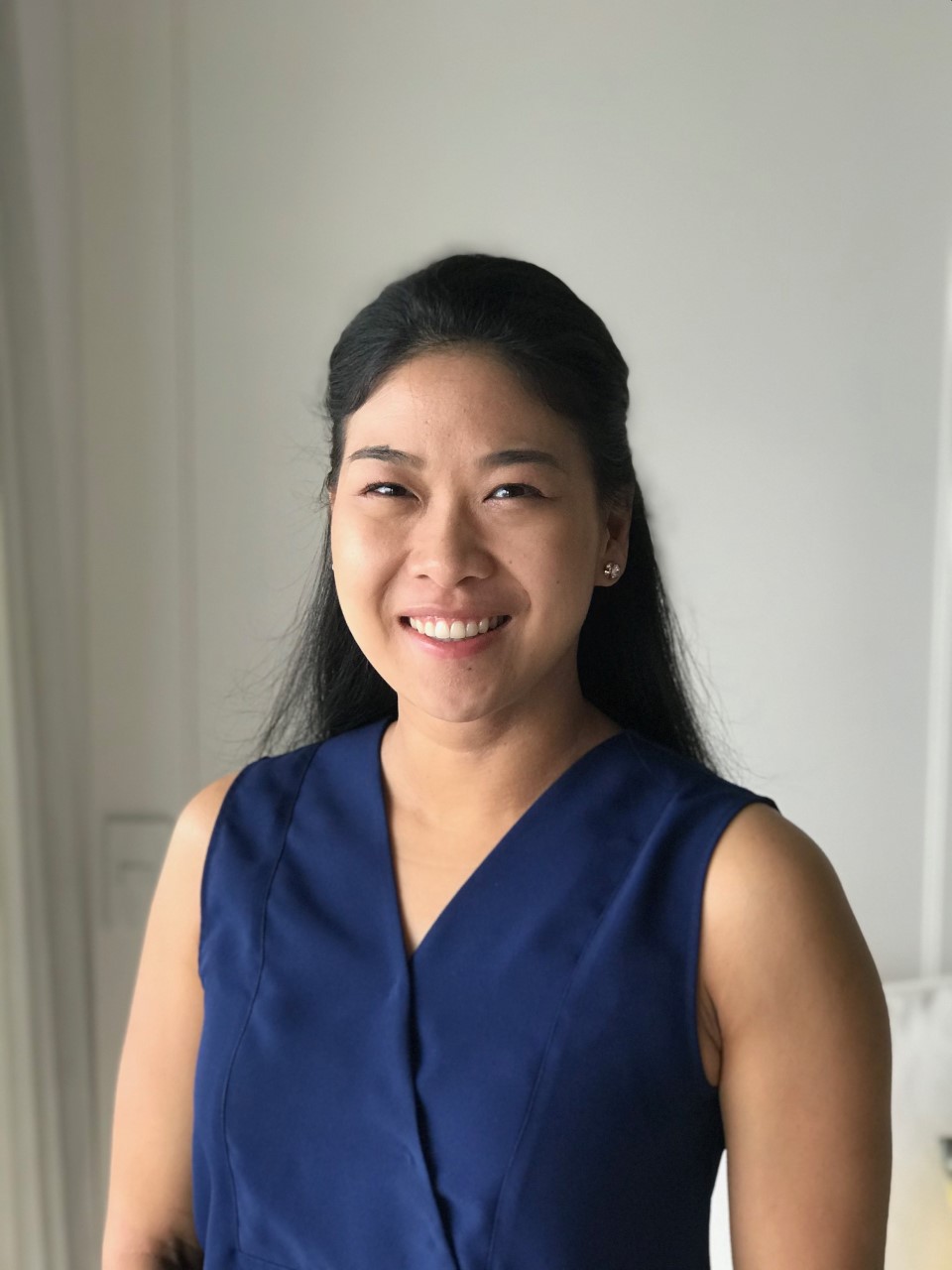 Tanika Panyarachun (Pook) Ed.M., C.A.S.
Counselor
Tanika specializes in working with children, adolescents, and their families. She works as a counselor with children ages 5 to 15 who experience social, emotional, behavioral, and developmental challenges. Tanika received her Bachelor of Arts from Brown University (Rhode Island, USA) and a Master of Education in Prevention Science and Practice from Harvard Graduate School of Education (Massachusetts, USA) specializing in Child and Adolescent Counseling. She is licensed in counseling in both Washington state and Massachusetts.
As a school based mental health counselor, Tanika enjoyed providing consultation and training to teachers, parents, and students on Digital Citizenship & Internet Safety, Anxiety Reduction, Suicide Prevention, Bulling Prevention, Inclusion & Cultural Competency, Body Positivity & Self-Esteem, Student Safety & Crisis Management, and Emergency Grief Counseling. Her ability to understand and bridge the gap between cultures came from her personal and professional experience living and working in the United States, United Kingdom, Greece, Thailand, and Singapore. Tanika believes that creating a safe space and building rapport are essential to the therapeutic process. With a child-centered and asset-based approach by training, she also draws from a variety of therapeutic models such as Supportive Therapy, Cognitive Behavioral Therapy, Play Therapy, and Art Therapy. When working with children and adolescents, she works hard to listen carefully, demonstrate transparency and respect, and involve parents in the treatment process as early on as possible.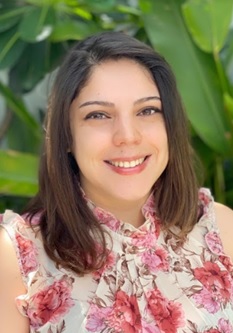 Ana Camila Gutiérrez (Camila), OTRL.
Occupational Therapist
Camila is a senior Occupational Therapist from Chile. She completed her Bachelor degree at San Sebastián University in Chile. She complimented her degree with a diploma in Neuro-rehabilitation of Developmental Disorders from Andres Bello University, and with higher studies of Neuroscience in Neuropsychological Disorders at San Sebastián University.
Camila is trained in a range of specialized approaches such as Chilean Sensory Integration Certification, PECS level 1, Certificated Registered Behavioral Technician (RBT from ABACCA), TEACCH, FloorTime, Certification in Ayres Sensory Integration Program by Collaborative for Leadership in Ayres Sensory Integration (CLASI), and is trained in the SOS Feeding Approach.
Her clinical experiences include working with infants, teenagers, and adults in settings such as schools, homes and private clinic. What she loves the most about being Occupational Therapist is the engagement with her clients helping them with all their needs and seeing them having a happy childhood using their bodies to explore their world.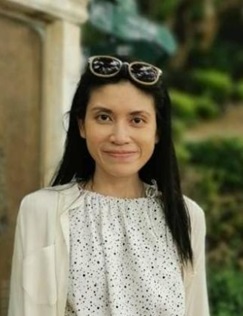 Tipmanee Kachornpai (Kru Kaew), MS, LMSW, CASAC, CPP, CPS
Counselor, Advanced Interventionist
Tipmanee is a Mental Health Counselor for children and teenagers. She completed her Master of Science in Social Work, Concentration in Health, Mental Health and Advanced Clinical Practice from Columbia University of New York City in 2012. In the same years, she also received the Licensed Master Social Worker in 2012 that allowed her to provide counseling and conduct psychosocial assessments for children and adolescents in the New York State.
Tipmanee has also received certificates and trainings for Trauma, Grief and Loss, Evidence Based Practice, Attachment between Parents and children, Motherhood and Fatherhood, Parent Problems with Children and Families, Science of Addiction, Relapse and Recovery, Women and Substance Abuse, Substance Abuse of Children and Adolescents in 2012 to 2013 from Bridges Leadership Institute, New York. Additionally, Tipmanee also received training for Family therapy from The Ackerman Institute for Family, New York in 2013. The institute has focused on Interpersonal Therapy and Relational Therapy interventions when providing counseling for family. In 2014, Tipmanee also received training, A Biomedical Approach for Autism, ADHD and Developmental Disorders in Children and Adolescents.
Tipmanee's clinical skills include Motivational Interviewing, Interpersonal therapy, Relational therapy, Cognitive Behavioral Therapy, Anger Management, Family Therapy, DIR floor time, and Social Thinking. She is a mental health counselor for Little Sprouts Children's Centre and Fai-Fah by TMB working with children and adolescents in various settings, such as clinic, center, schools and home. She also provides seminar sessions for counseling with adolescents, sex education, and self-compassion in work settings during pandemic time for Fai-Fah staff by TMB.
Nadia AlNabhani Dusadee, MSLP
Speech and Language Therapist
Nadia is a bilingual (Thai/English) Speech-Language Pathologist with a Bachelor and Master of Speech Pathology from the La Trobe University, Melbourne, Australia.
Nadia has experience in both Australia and Thailand working with people of all ages, from toddlers to adults. She works with many individuals who have Autism, Down Syndrome, ADHD, and Global Developmental Delay. Her clinical experiences include working in several international schools and in private clinic. She works with individuals in the areas of stuttering, speech, language disorders, social communication, literacy and narrative language skills, cognitive-communication disorder, swallowing disorder and myofunctional disorder. She is trained in multiple approaches such as Cued Articulation, RVT for voice disorders, Smooth Speech program for stuttering and Myofunctional Therapy.
She loves working with children because each day is different, and learns from them every day. To Nadia, nothing is as rewarding as seeing someone become confident in their voice.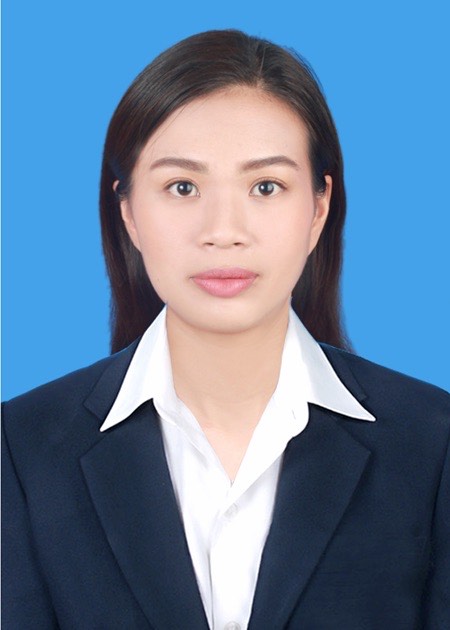 Kanyarat Kanthong (Bee), B. Occupational Therapy
Occupational Therapist
Bee is a bilingual (English and Thai languages) senior Occupational Therapist.
Bee has a Bachelor Degree in Occupational Therapy, from Mahidol University.
She has over 6 years of previous work experience, in the areas of motor development and sensory integration. She has worked with children who have autsim, sensory processing disorder and ADHD.
Her previous workplaces include a children's centre, hospitals, and children's homes. As well as working with children at these settings, Bee's role also involved coaching Junior Occupational Therapists.
Daoruethai Permpoonpanya (Dao), MS. Physiology
Occupational Therapist
Dao is a bilingual (English and Thai languages) senior Occupational Therapist, with over 15 years of work experience.
Dao has a Bachelor of Science Degree in Occupational Therapy (HONS) and a Master of Science in Physiology (Neurophysiology). Her further specialized trainings include: Play and Literacy (Australia), TOMATIS method (Hongkong) and Practioner level of Integrated Listening System (iLs) (USA). She has worked in various settings including private clinic, schools and hospitals.
Dao co-authored curriculum of Occupational Therapy for Faculty of Physical Therapy and applied movement science, Department of Occupational Therapy, Mahidol University.
Pimrawin Thongsuwandee (Numb), B. Occupational Therapy
Occupational Therapist
Numb is a bilungual Occupational Therapist, who works with children in Thai and English languages.
Numb completed a Bachelor of Occupational Therapy at the Faculty of Physical Therapy, through Mahidol Univeristy, Thailand.
Numb works with children in the areas of sensory-motor development. Her previous experiences include working with children at International School, Educational Centre, and at hospitals.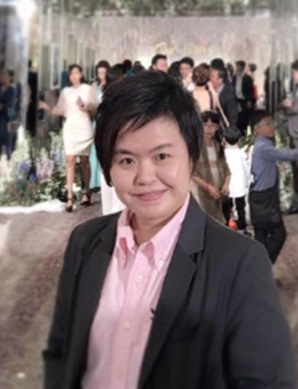 Sukanya Norrakarnkitti, B.A.
Administrative Officer